Deciding which medication to use is based on several factors, including risk of bleeding, kidney health and whether there is a history of an ulcer in the stomach or small intestine.2
Pain relievers and anti-inflammatory medications are the main treatments for GOUT. Anti-inflammatories may include non-steroidal anti-inflammatories and corticosteroids amongst others. Corticosteroids require a doctor's prescription.5
Other medications that help to decrease the amount of uric acid formed by the body also require a doctor's prescription.5
WHY IS IT SO IMPORTANT TO
DISCUSS YOUR CONDITION WITH
YOUR DOCTOR AND GET TREATMENT
FOR YOUR GOUT?
The ongoing (chronic) depositing of crystals in the joints can cause chronic arthritis, tophi, renal (kidney) disease, as well as recurrent arthritis.12
Gouty arthritis and tophi can lead to chronic disability and impairment of health-related quality of life. GOUT is also associated with other conditions (comorbidity) such as obesity, diabetes, hypertension and heart disease.12
A list of questions is included for you to ask your pharmacist and doctor about treatments. Make sure that you also discuss the following with your doctor:12
Any associated conditions as mentioned in this section that you have. It is also a good idea to ask your doctor if you need to get screened for conditions that you may not be aware of.12
Managing acute

GOUT attacks.

12
Eliminating uric acid with lifelong lowering therapy that keeps levels below a target level.12
Is GOUT PAIN making you
miss out on activities you
love and time spent with
family & friends?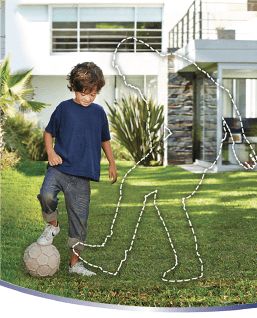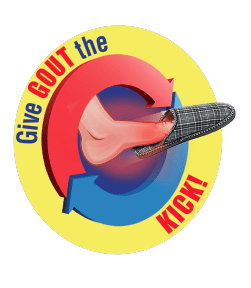 Speak to your
pharmacist about
gout treatment
options form Aspen
OVER THE COUNTER

MEDICATION

(Available at your pharmacy dispensary without a prescription)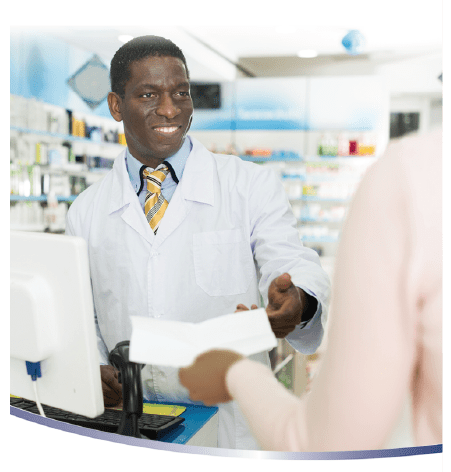 ANTI-INFLAMMATORY MEDICATION:
It is best to start taking anti-inflammatory medications early in the course of a GOUT attack.2
People with a history of GOUT should keep medication on hand to treat an attack because early treatment is an important factor in determining how long it takes to decrease the pain, severity and duration of an attack.2
NONSTEROIDAL ANTI-INFLAMMATORY (NSAIDS) MEDICATIONS:
NSAID's treat acute (meaning a sudden attack) GOUT attacks by reducing pain and inflammation and they are generally well-tolerated.2
These medicines work the best when they are started as early as possible in the attack.2
Note that some anti-inflammatory medications are available over the counter and there are also anti-inflammatories that your doctor may give you a prescription for depending on your condition.
The treatment should be continued for several days after the pain and signs of inflammation have resolved.2
NSAID's may cause gastrointestinal side effects which is why these medications are generally recommended for people who have no history of:2
kidney or liver disease

bleeding problems

stomach or duodenal (part of the small intestine) ulcers and people who do not use anticoagulant medications.
Aspirin is not usually recommended for GOUT because it can, depending upon the dose used, either raise or lower uric acid levels in the blood.2
ANTI-GOUT EMERGENCY ACUTE MEDICATION (SUDDEN ATTACKS, SHORT TERM TREATMENT):
Antigout medications are used to treat GOUT and prevent them from reoccurring.15
They reduce the formation of acid crystals in the affected joint or joints and thereby reduce acute inflammation and pain as well as decrease uric acid levels in the blood.15
Use of emergency GOUT attack medication should be discontinued when:
Pain starts to subside OR

When gastrointestinal symptoms like nausea, vomiting or diarrhoea occur.
MEDICATION
THAT REQUIRES A
PRESCRIPTION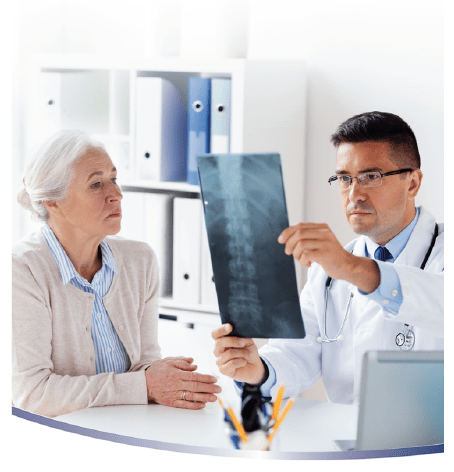 CORTICOSTEROIDS:
Corticosteroids decrease pain, swelling, redness and warmth (anti-inflammatory action).13
Whilst corticosteroids offer rapid relief they are usually only prescribed for a short period because of their potential side effects.13
Your doctor may prescribe corticosteroids if:13
GOUT attacks

are limited to a single joint.

GOUT attacks

are not responding NSAID's or antigout emergency medicine. 

For people who cannot take to NSAIDs or antigout emergency medicine, such as those who have kidney disease, history of serious ulcer disease and gastrointestinal bleeding.
Short term side effects may be mood swings, nervousness, insomnia, weight gain, fluid retention, poor wound healing, increased risk of infection, high blood pressure and diabetes.13
There is no precise information about side effects and complications. Only a minority of the patients treated with the steroid oral prednisolone reported minor side effects.14
ANTI-GOUT MEDICATION (LONG-TERM TREATMENT):
Your doctor may prescribe an antigout medication that works by reducing the amount of uric acid made by the body that causes GOUT.11
You need to be aware that it may take several weeks for this medicine to have an effect and that it can take several months after starting this medication for it to remove extra uric acid.11
This medication is not a painkiller  therefore duing a gout attack, you still need to continue your acute antigout attack medication as well as anti-inflammatory medication or any other medication that your doctor has prescribed for you.¹¹
Stomach upset, nausea, diarrhoea, or drowsiness may occur. If any of these side effects worsen tell your doctor promptly.
Remember that your doctor has prescribed this medicine because he or she has judged that the benefit to you is greater than the risk of side effects. Many people using this medication do not have serious side effects.11
Speak to your doctor about long term GOUT treatment medication from Aspen Pharmacare.
BASIC QUESTIONS TO ASK YOUR DOCTOR AND PHARMACIST ABOUT YOUR MEDICATION⁹
It's will be a good idea to write down these questions or print this page so that you have these questions on hand to discuss with your doctor or pharmacist.
What is the name of the medicine?

When should I take this medicine?

How long should I take it for?

How often should I take it?

Can this medication be taken with other medications? (Tell your doctor and pharmacist about all the medications you are taking)

What benefits will I notice and how soon will they become apparent?

What side effects might I experience and what should I do if I notice them?

If I feel better can I stop taking this medicine? If I feel no effects or feel worse can I stop on my own?

What should I do if I miss a dose?

Under what conditions can I increase or decrease the total daily dose of my medication?
WHAT CAN BE DONE ABOUT MEDICINE SIDE EFFECTS?9
Be aware that all medications whether they are bought with a prescription or over the counter have side effects.9
Remember that your doctor has prescribed certain medication because he or she has judged that the benefits to you are greater than the risk of side effects.11
Take your medicine as prescribed. Follow your doctor's advice about how much and when to take your medicine.

Be careful of drinking alcohol which can either increase or decrease a medicine's effects.

Monitor yourself. Be aware of how your body is reacting to the medicine.

Tell your doctor right away if any serious side effects occur when you are taking medication.11
Don't expect your medications to make you feel better right away. It may take days weeks or even months before you notice a difference in the way you feel.

Don't let your medicines run out. Monitor your supply. Stopping your medication could cause your disease to flare (become worse). 

Don't change your medication dose on your own. If one tablet is good for you two are not necessarily better and may even be dangerous. Ask your doctor if you can add or delete doses on your own. 

Don't expect medication alone to do the job.

Lifestyle modification may be necessary as well.

Don't take old medication. Outdated medicine may not be as effective – it might even be

dangerous.